More and more people like to go to the furniture market to buy iron furniture, from wrought iron lamp holders to wrought iron bedside tables, from wrought iron security doors to wrought iron windows. But how can I choose good wrought iron furniture?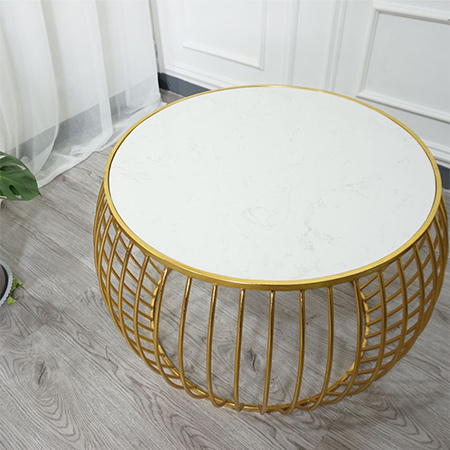 1, look at wrought iron furniture material
Ironsmiths have basic combinations of metal glass, metal leather, solid wood and metal fabric, and pay attention to materials when selecting. You can start by touching, observing the color, and viewing the brightness. Good wrought iron products usually have a smoother and smoother feel. The material looks more textured, the touch is not stiff, and the color is relatively full.
2, look at the style of wrought iron furniture
When choosing wrought iron furniture, you should consider the overall style of the house. For example, the home decoration is mainly composed of cool colors. The selected wrought iron furniture should be made of solid wood and wrought iron furniture. The color is mainly bronze and golden yellow. Because it is in the cold eye of the human eye, the warm color is leaning forward, do not put the position. Negative.
3, see the wrought iron furniture craft
When purchasing wrought iron furniture, it is generally necessary to check whether the iron components are treated with anti-corrosion treatment. Otherwise, the furniture is easy to rust. In particular, it is necessary to pay attention to whether the anti-corrosion treatment of the joint between the metal materials is good or not, and whether there are obvious defects.
4, see the details of wrought iron furniture
Pay attention to the details when purchasing wrought iron furniture. For example, some furniture will have some patterns, such as petals. At this time, it is necessary to pay attention to whether the craft is delicate and whether there are broken lines.
5, see wrought iron furniture welding
The solder joints of generally good wrought iron furniture products are not exposed. Check the quality of wrought iron furniture and use the hard object to strike the welded part of the furniture. If the quality is good, the marks of the general tap are basically the same as the color of the coin. If the quality is not good, the rust color will generally appear.
Haiyan Dongling Metal Crafts Manufacturing Co., Ltd. is a professional manufacturer of decorative mirrors, wrought iron metal products, wrought iron furniture, flower stands, home mirrors, etc. It has a complete and scientific quality management system, and our integrity, strength and product quality have been recognized by the industry. Recognition. The export rate of products has reached more than 90% and is exported to Europe, the United States, Southeast Asia, the Middle East and other countries and regions. Here, we sincerely hope that colleagues and friends from all walks of life come to our company for inspection and guidance, and carry out various forms of exchange and cooperation.