Wrought iron furniture refers to furniture made of metal products that are artistically processed as the main material or partial decorative materials.
1. Production of wrought iron furniture
The material of wrought iron furniture is mainly iron, and there are also fabrics and solid wood. In the home space with wood products as the main body, the use of wrought iron coffee table, glass dining table, leisure chair, flower stand and other furnishings as a highlight match has become the choice of most families.
The craft of wrought iron furniture: wrought iron furniture is also called metal furniture. The materials can be obtained by stamping, forging, casting, molding, boring, welding and other processing techniques. The surface treatment is carried out by secondary processing such as electroplating, spraying, and plastic coating. Then, it is generally installed by a variety of connection methods such as welding, screwing, and pinning.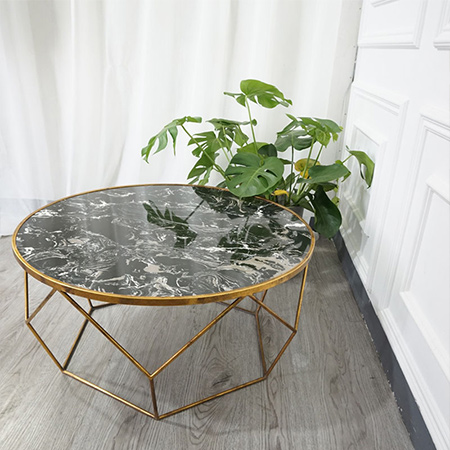 2, the characteristics of wrought iron furniture
Iron furniture is suitable for living in a modern style room. The following is a detailed introduction to the characteristics of wrought iron furniture.
Anti-aging
Iron furniture has a long service life. In addition to the characteristics of iron itself, wrought iron furniture will be coated on the outer layer to prevent oxidation and thus have anti-aging characteristics.
Strong collocation
Wrought iron furniture is known for its combination of "metal + fabric" and "metal + solid wood". No matter which combination method, you can find a suitable matching method, and the decorative effect is outstanding.
Haiyan Dongling Metal Crafts Manufacturing Co., Ltd. is a professional manufacturer of decorative mirrors, wrought iron metal products, wrought iron furniture, flower stands, home mirrors, etc. It has a complete and scientific quality management system, and our integrity, strength and product quality have been recognized by the industry. Recognition. The export rate of products has reached more than 90% and is exported to Europe, the United States, Southeast Asia, the Middle East and other countries and regions. Here, we sincerely hope that colleagues and friends from all walks of life come to our company for inspection and guidance, and carry out various forms of exchange and cooperation.