The flexible use of points, lines and surfaces creates the warmth of the whole environment.
Simple but not simple, retro yet stylish design exudes glamorous elegance.
Each piece of home exudes a unique personality symbol of the owner. The surface looks more layered and has a luxurious texture. The craftsmanship makes the surface texture of the frame better and looks more luxurious. Closer look at the level and quality of the hand, the surface is more delicate, full of historical imprints everywhere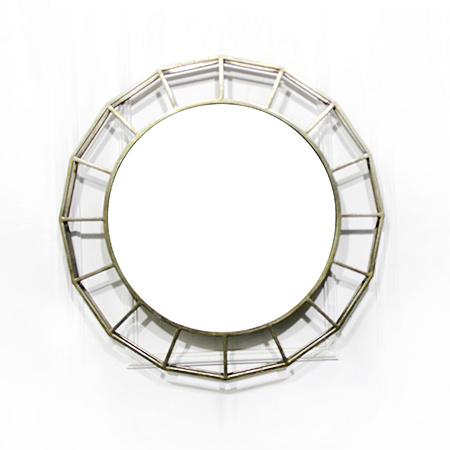 Company Profile:
Haiyan Dongling Metal Handicraft Manufacturing Co., Ltd. is a professional production and processing company of decorative mirrors, iron metal products, flower racks, home mirrors, etc. OEM processing ODM processing; engraving processing; oiling processing; etching processing; mounting processing; gum dropping processing; die processing; cutting processing; indentation processing; spraying processing; die casting processing; gold stamping processing; complete and scientific quality mana.